Each week, a Globe-pal (AKA a DJ at 91.1 the Globe) takes a song of their choosing, and dishes out a healthy review to be sent out and posted on globeradio.org/music.
The Globe Track of the Week is an excellent way to keep up with the new tunes presented weekly on 91.1 the Globe, the best college radio station in Indiana. 
"The Otter" by "Caamp" is a great example of an artist not trying to do too much. In the third track off their newest album Lavender Days, "Caamp" tells a winding story with simple, repeated, thematic musical motifs. The song stays within itself and becomes a simple, relaxing song. 
"Caamp" started as a side project between Tyler Meier and Evan Westfall, who were long time friends after meeting at a summer camp when they were middle schoolers. After graduating high school in 2021, they started playing side gigs around Athens while they went to school at Ohio University. They would go on to add Matt Vinson and Joseph Kavalec.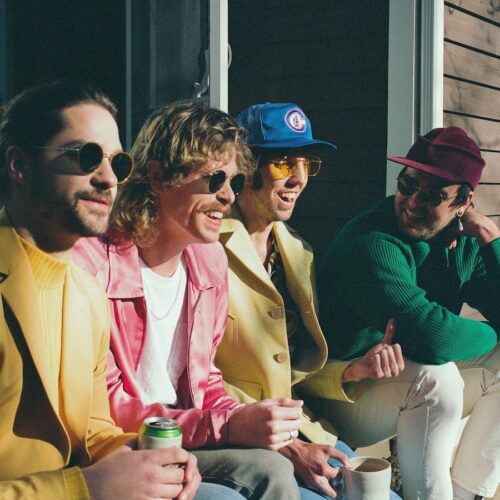 The song was written by "Caamp" lead singer Tyler Meier during a loadout. Meier recalls getting his guitar out and starting to write the song, proving once again that sometimes good songs don't take long to write. 
The song tells the story of being in love, and the unknown challenges that come with it. It talks about being unsure of what to do, feeling like you're in over your head. "Caamp" finds a relatable, but not overused, topic in this song. Lavender Days entered the US charts, and the single from the album "Believe" topped the AAA charts. "Caamp" is wrapping up a tour of the United States, they'll head over to Europe in November.