Established in 1958, WGCS is the educational radio voice of Goshen College. The station is on-air 24 hours a day, seven days a week, year-round. But the reach is far beyond just the Michiana region. WGCS simultaneously goes over the airwaves and can be heard online, from anywhere across the globe.
Today, the Globe provides 24-hour programming which includes music, news, public affairs, and sports.
More than 50 students have held the top leadership post as student station managers and 11 faculty general managers have directed the station since 1958.
91.1 The Globe has been named Best College Radio Station in the Nation four times by the Intercollegiate Broadcasting Systems and the Broadcast Education Association. In 2022, The Globe was awarded the title of #1 Audio Program in the Nation by BEA. At the state level, The Globe has been named best College Radio Station in Indiana 10 times by the Indiana Association of School Broadcasters and Radio Station of the Year (Mkt. 2) by the Indiana Broadcasters Association.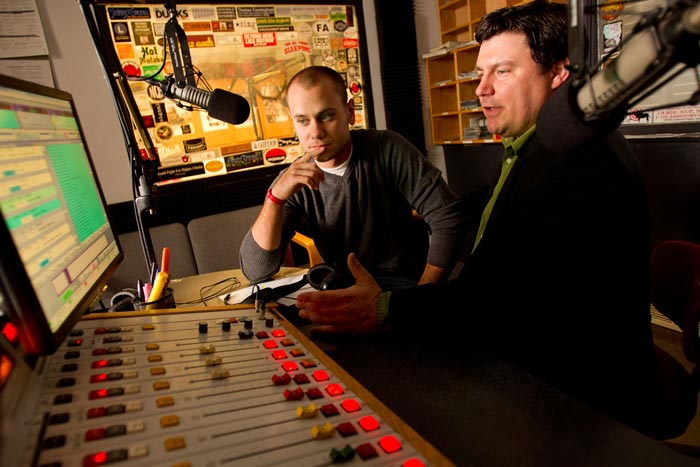 As a federally licensed trustee operating in the public interest, WGCS serves the greater Goshen community with a distinctive and professional radio voice. WGCS also serves Goshen College, its owners, by providing a quality on-air product that supports and extends the college's core values, mission, programs, and standards. Within this framework, WGCS provides a dynamic environment in which students learn industry standards of operating, marketing and managing a radio station.
WGCS was granted a station license from the Federal Communication Commission on October 2, 1958, but the process of making 91.1 The Globe a reality started well before that. In the 1940s, a carrier current transmitter, which puts out a low-power radio signal, was placed in Assembly Hall, with wires running throughout the campus. Then programs in Assembly Hall, like chapels and church services were broadcast.
It was all fun and games until one student decided to put an alarm clock that was ticking beside the microphone, and the signal traveled as far as Milford, Indiana. It turned out that the output had coupled with a high-tension line and was exceeding FCC limits. When the FCC found this out on May 7, 1952, a cease operation was issued, and in the future, the station would need to obtain a station license in order to operate.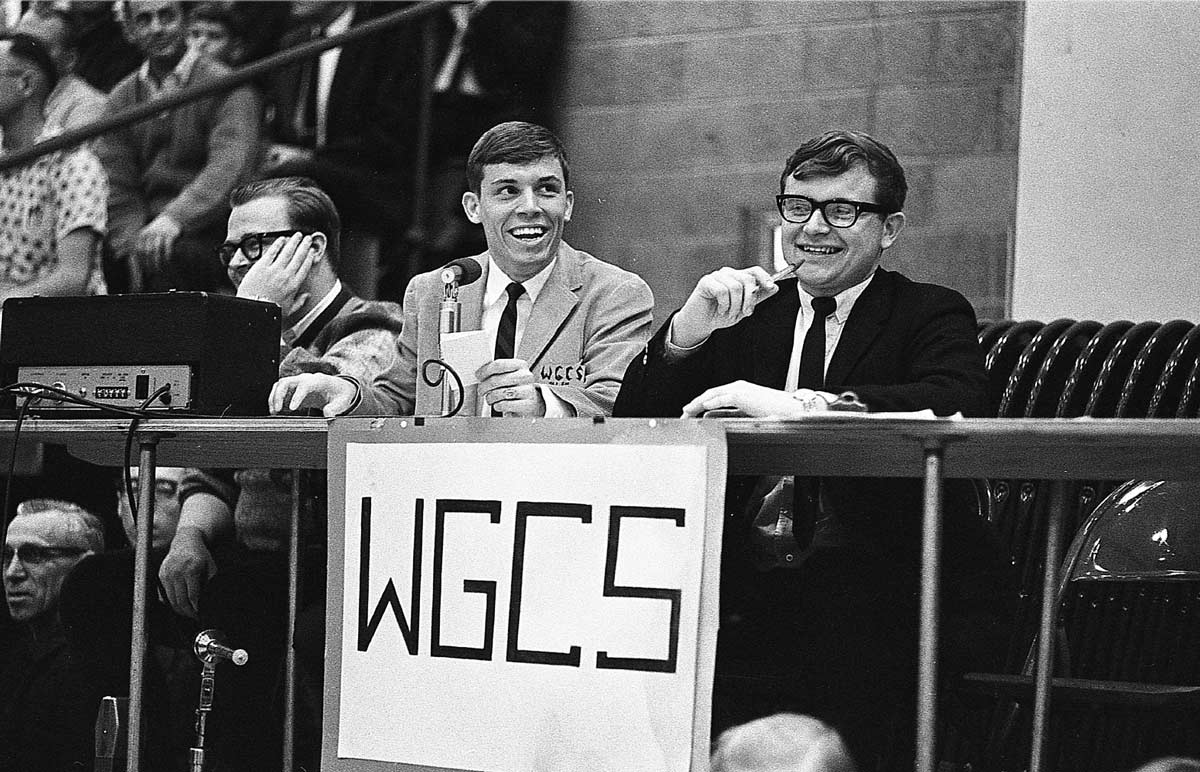 Students broadcast live from a GC basketball game, circa 1965. (Photo by Rod Hernley)
In 1954, the college was asked by the radio station in Goshen, WKAM, to create some programs for them to air. The programs were 30-minutes each and were made up of chapels, hymn music, classical music and news that was pre-recorded by college students and then broadcast on WKAM.
Plans for the college's own radio station never went away. The class of 1956 donated $1,845 for an FM station to be built on campus, and the construction application was approved by the FCC on January 17, 1958.
The newly formed Goshen College Broadcasting Corporation, a not-for-profit entity, chose WGCS as the call letters for 91.1 FM, and a 98-foot tower went up in July 1958, with the station license granted on October 2, 1958.
The original format for WGCS was classical music, and it stayed that way up until June 21, 2004, at 6:06 a.m. to the tune of Bob Dylan's "The Times They Are A-Changin'."

With Jason Samuel named as the stations general manager, WGCS made a number of changes, including the adoption of "The Globe" as the moniker for the station. Samuel also revamped the format of the station, changing it from classical music to an Americana/Triple-A hybrid.
Jason Samuel
Jason has over 30 years of broadcasting experience at both commercial and non-commercial radio stations in Indiana. He has worked in sales, programming, and management. Jason is a 1993 graduate of Goshen College where he ascended to the role of student station manager as a junior. Following ten successful years as a sportscaster, DJ, and sales representative he returned to his alma mater to become general manager for WGCS and associate professor in the Communication Department.
Samuel holds a Master of Arts in Professional Communication from Purdue University.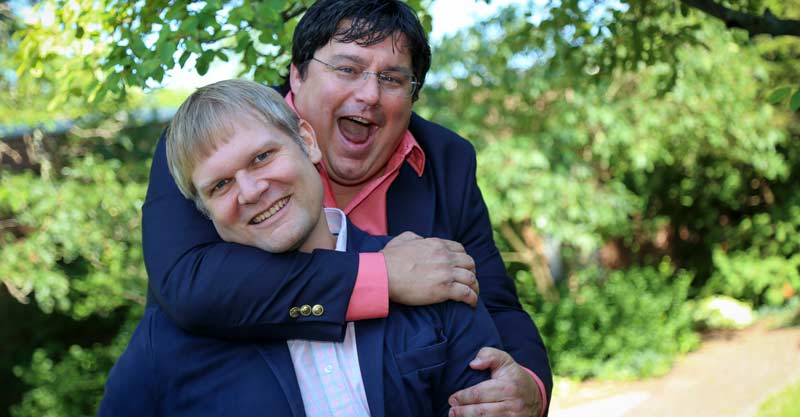 Kyle Hufford
Kyle is Midwest-born and bred. He has been working in the video and media production industry for over 15 years. Kyle's background is quite eclectic, from video production to graphic design and even 5 years as a television producer and promotions director.
After years in the industry, Kyle went back to school to get a Masters in Digital Storytelling from Ball State University to pursue interests in higher education. Now as the General Manager of FiveCore Media and an Assistant Professor of Communication at Goshen College, he gets to pursue both of his passions.
Kyle enjoys the outdoors, photography and traveling to new places.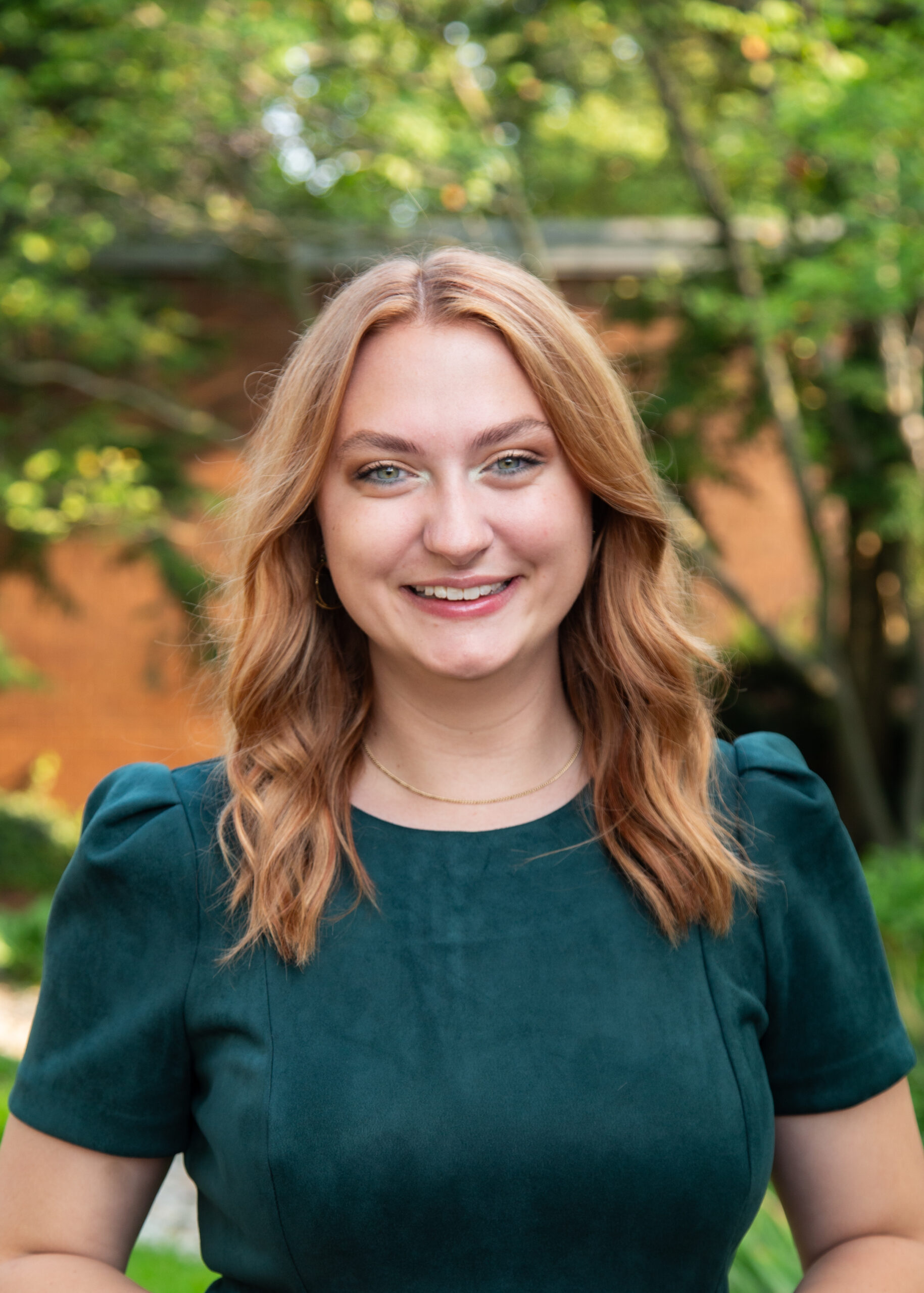 Amelia lee
Student Station Manager
Senior from Fort Wayne, IN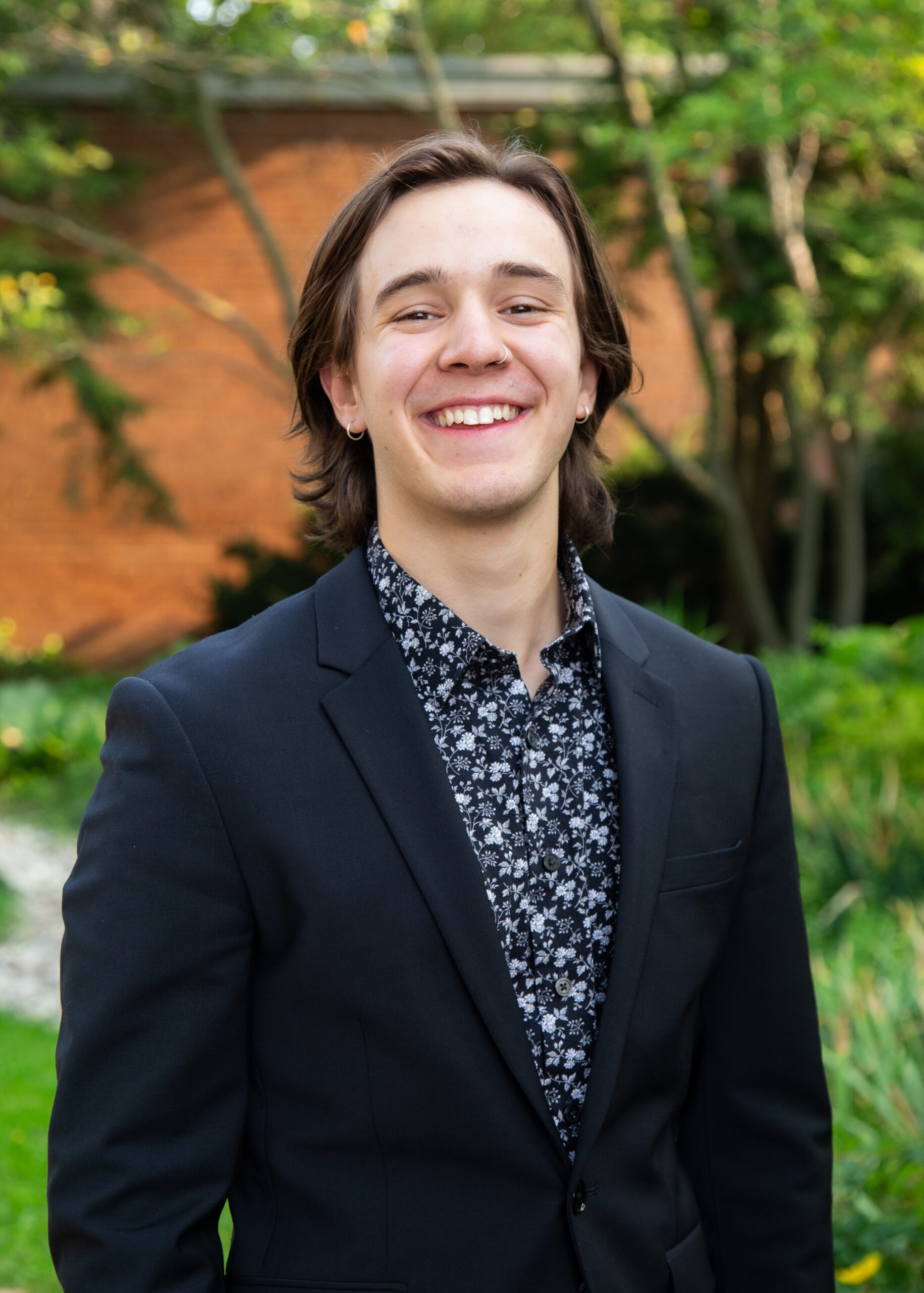 Seth Smith-Kauffman
Chief Announcer
Junior from Holmes County, OH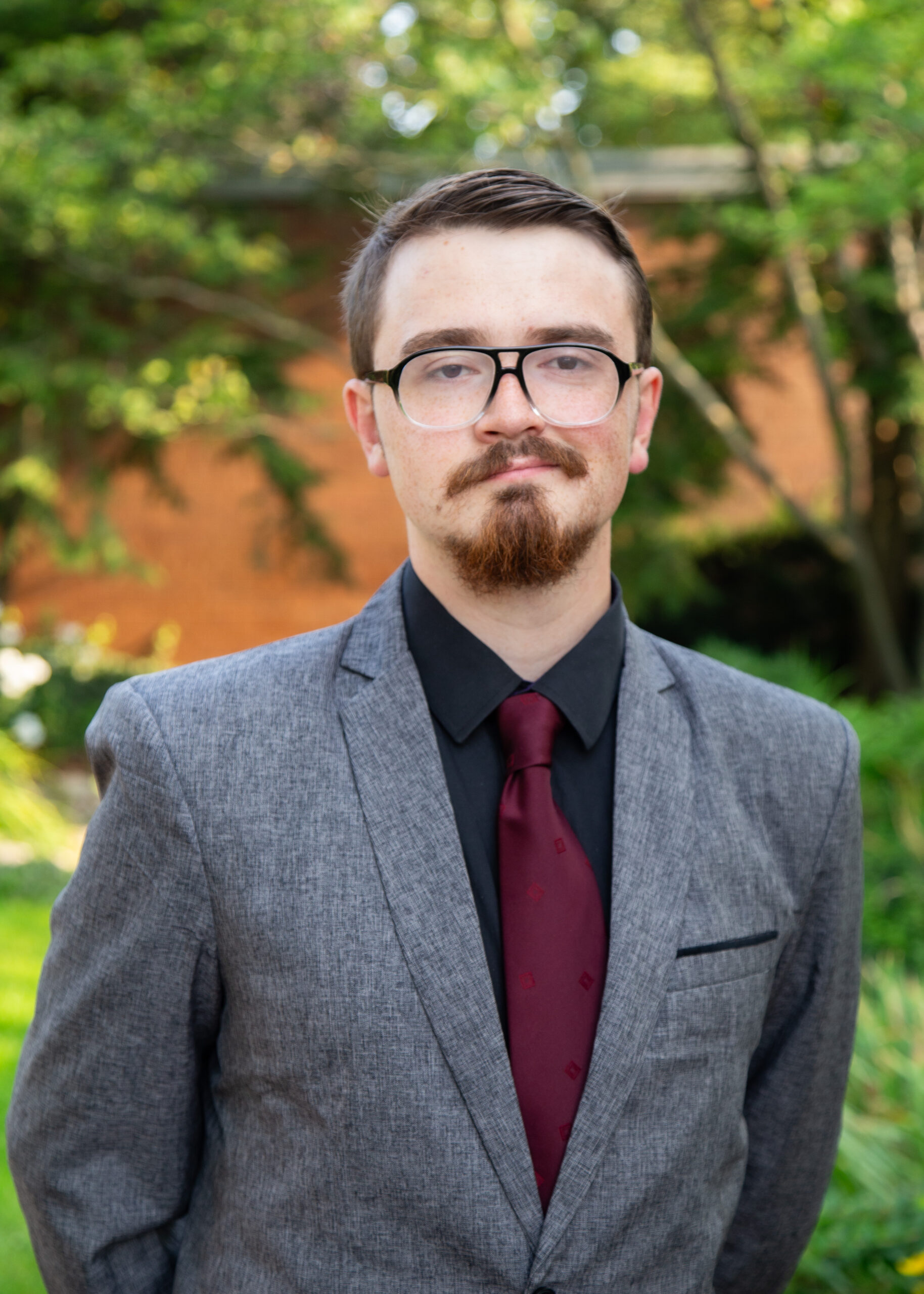 Dante Stanton
Student Executive Producer
Senior from Elkhart, IN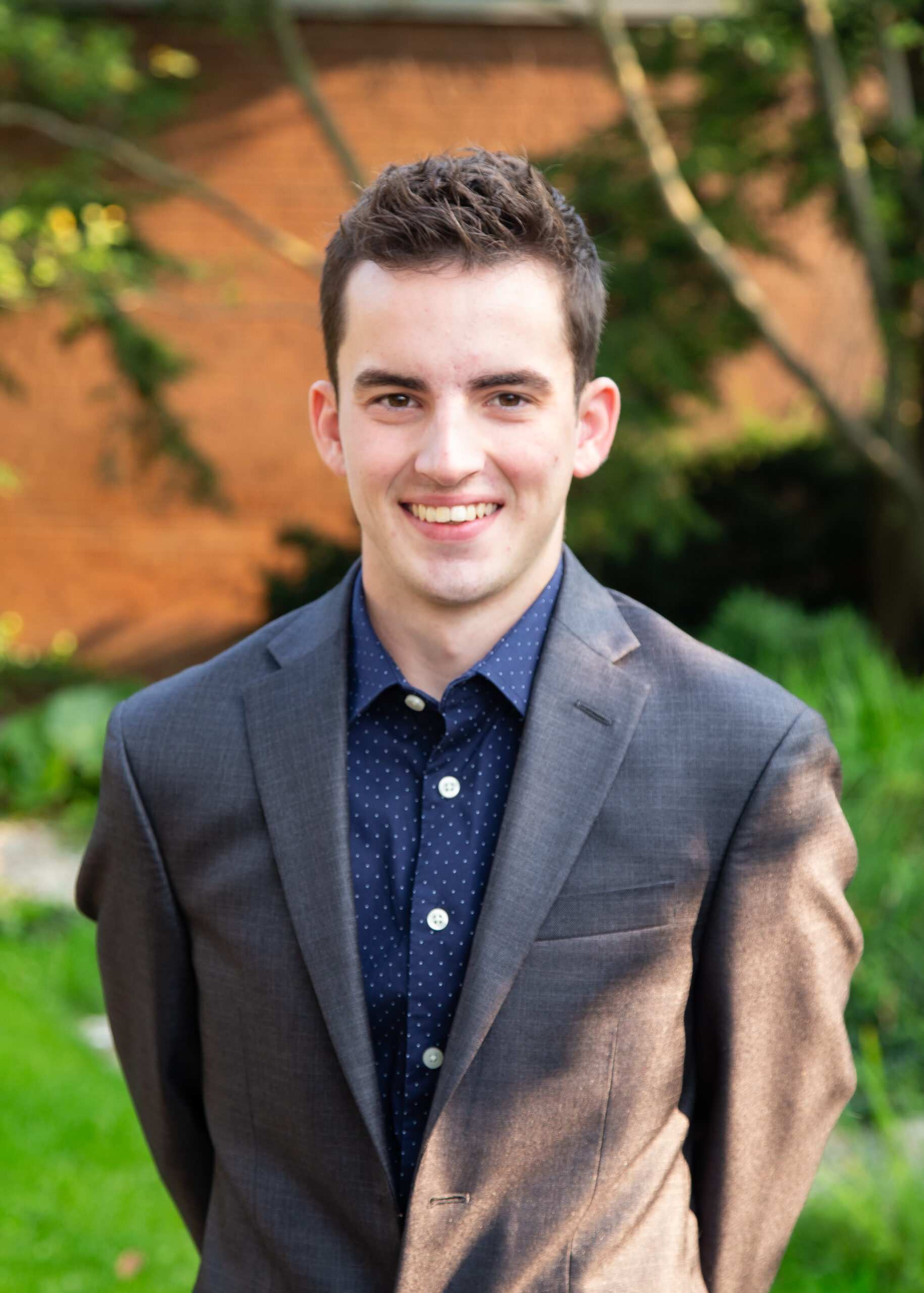 Tyson Miller
Program Director
Junior from Syracuse, IN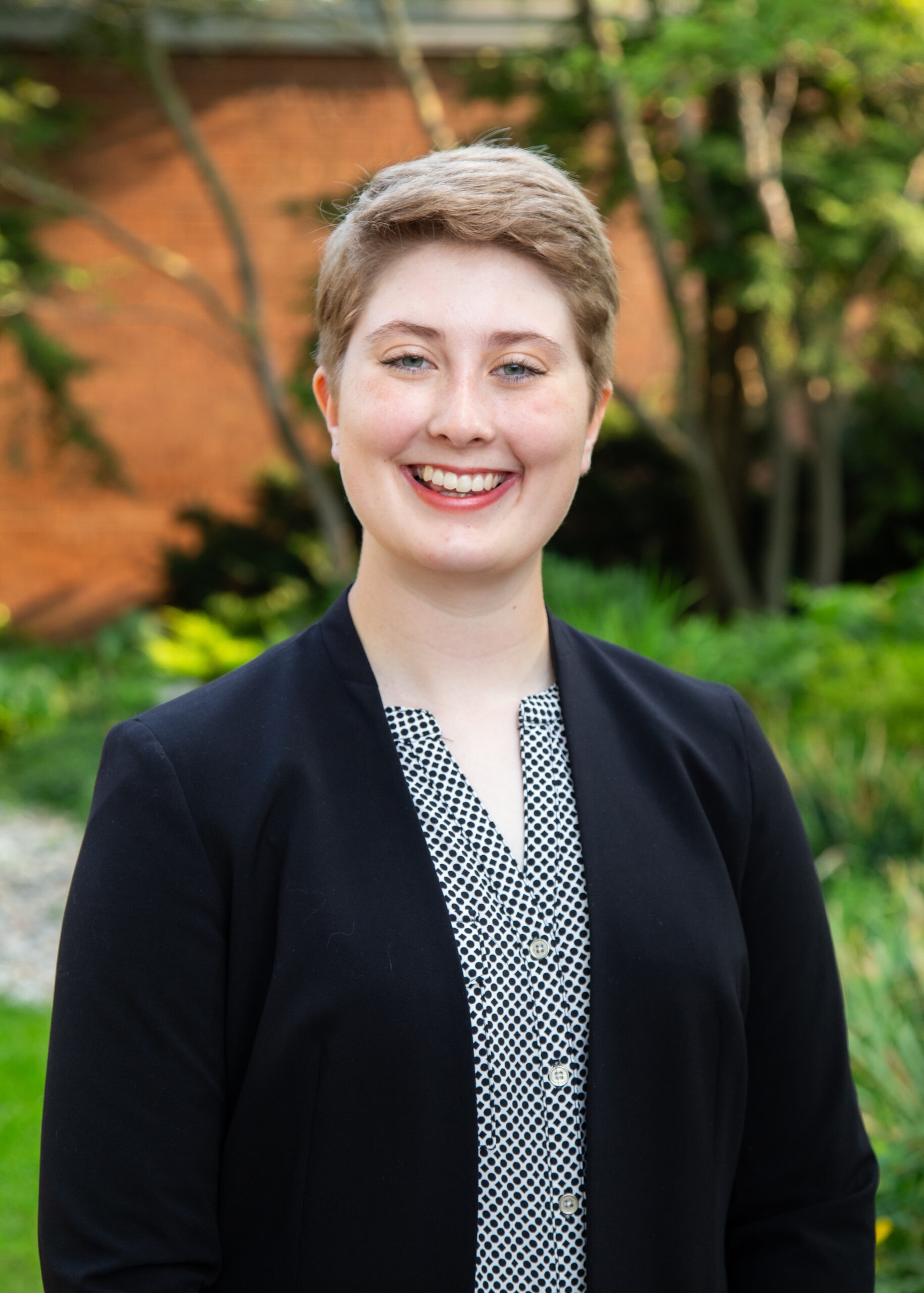 Kate bodiker
News Director
Sophomore from Holmes County, OH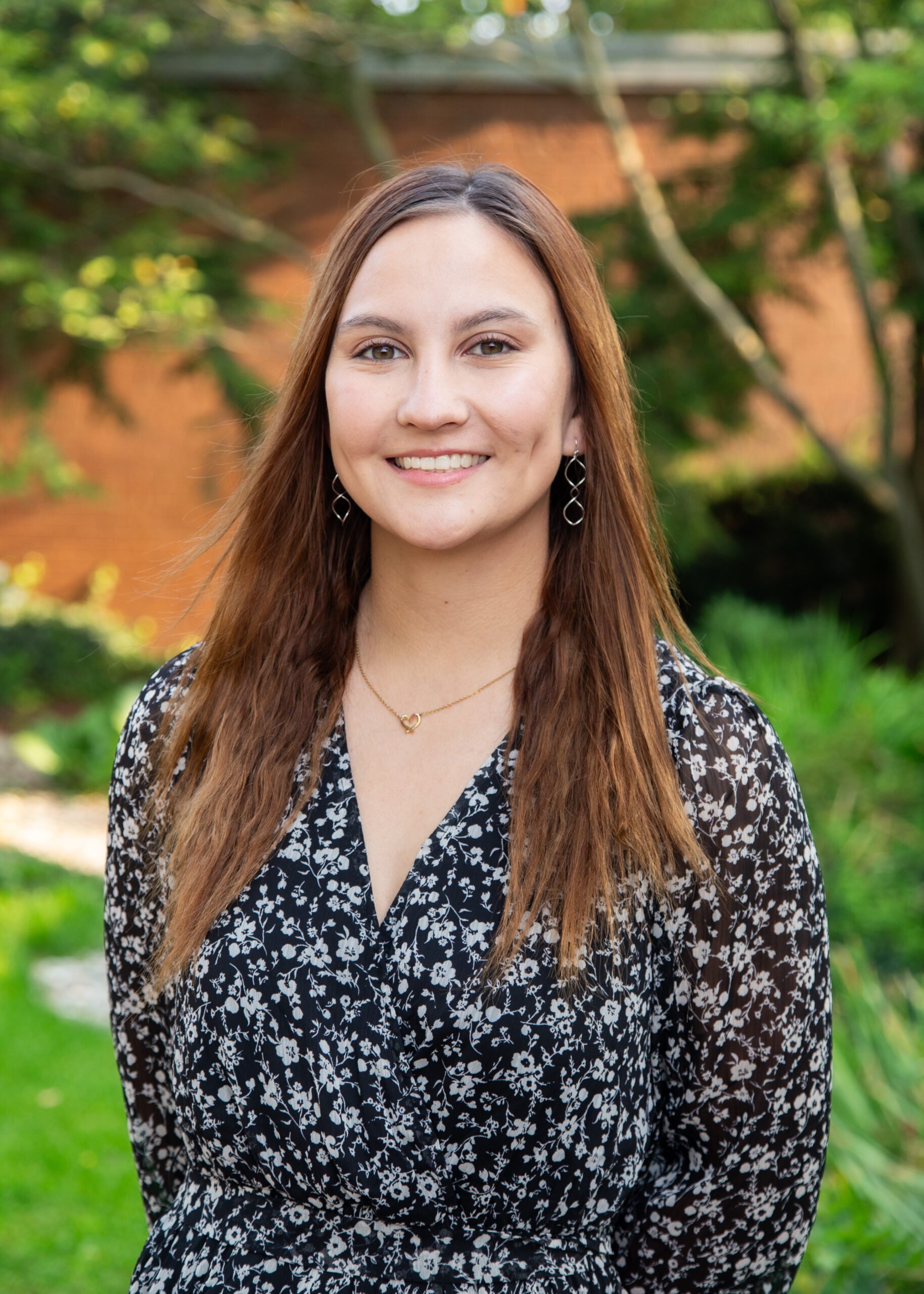 Alyssa Mcdonald
Sports Director
Junior from Salt Lake City, UT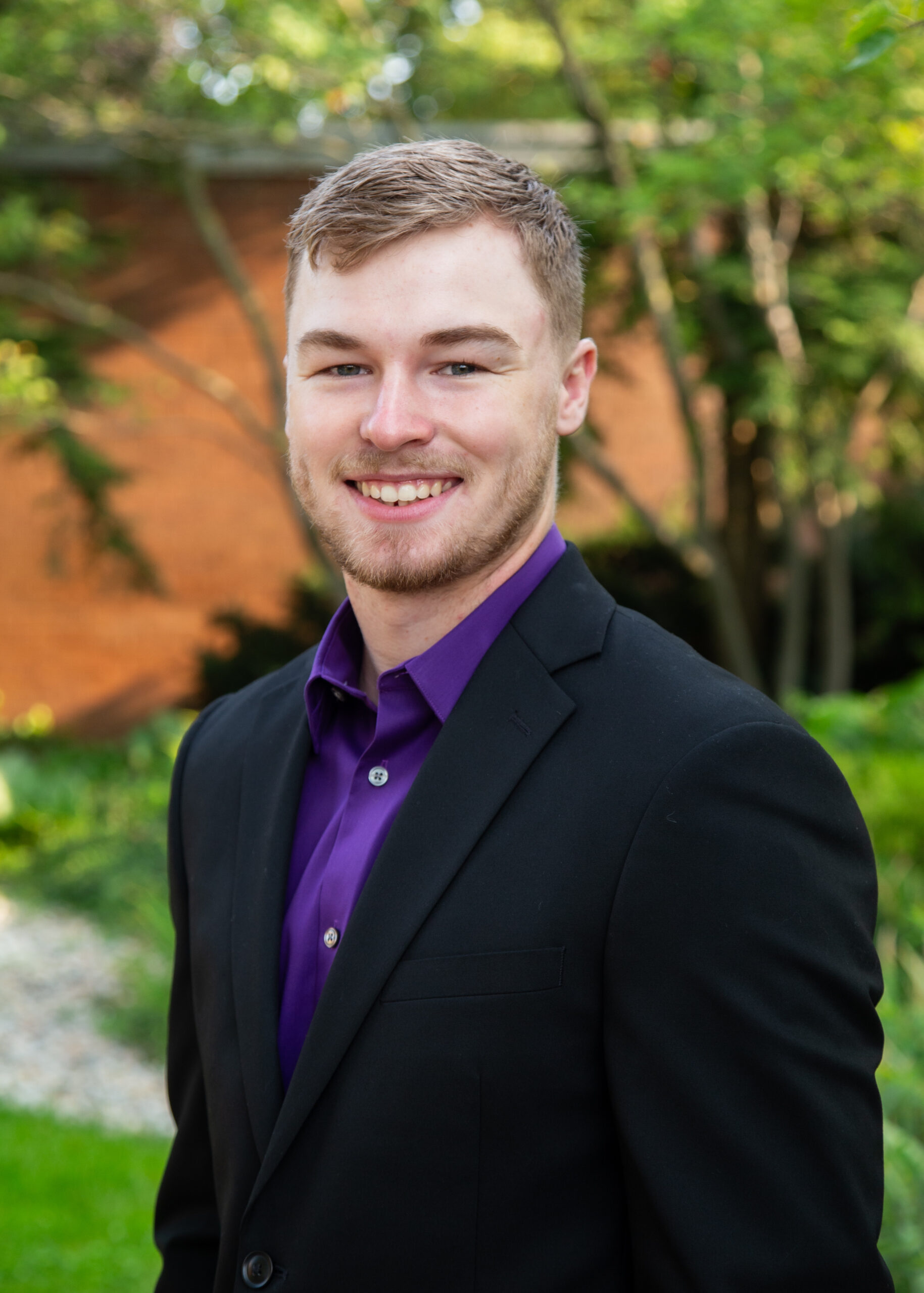 collin echols
Director of Play-by-Play and Live Events
Junior from Indianapolis, IN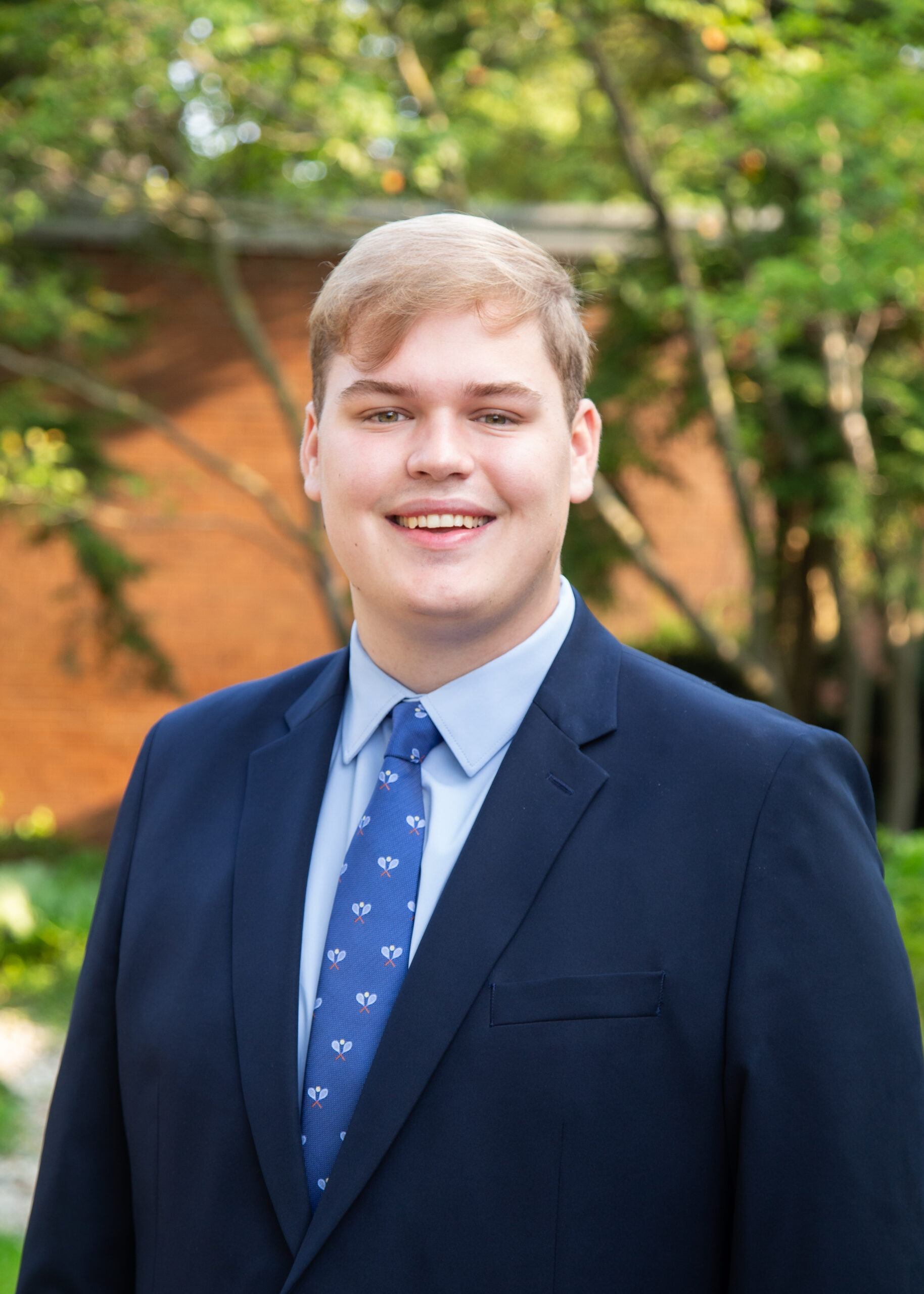 Cormac koop liechty
Digital Content Editor
Junior from Goshen, IN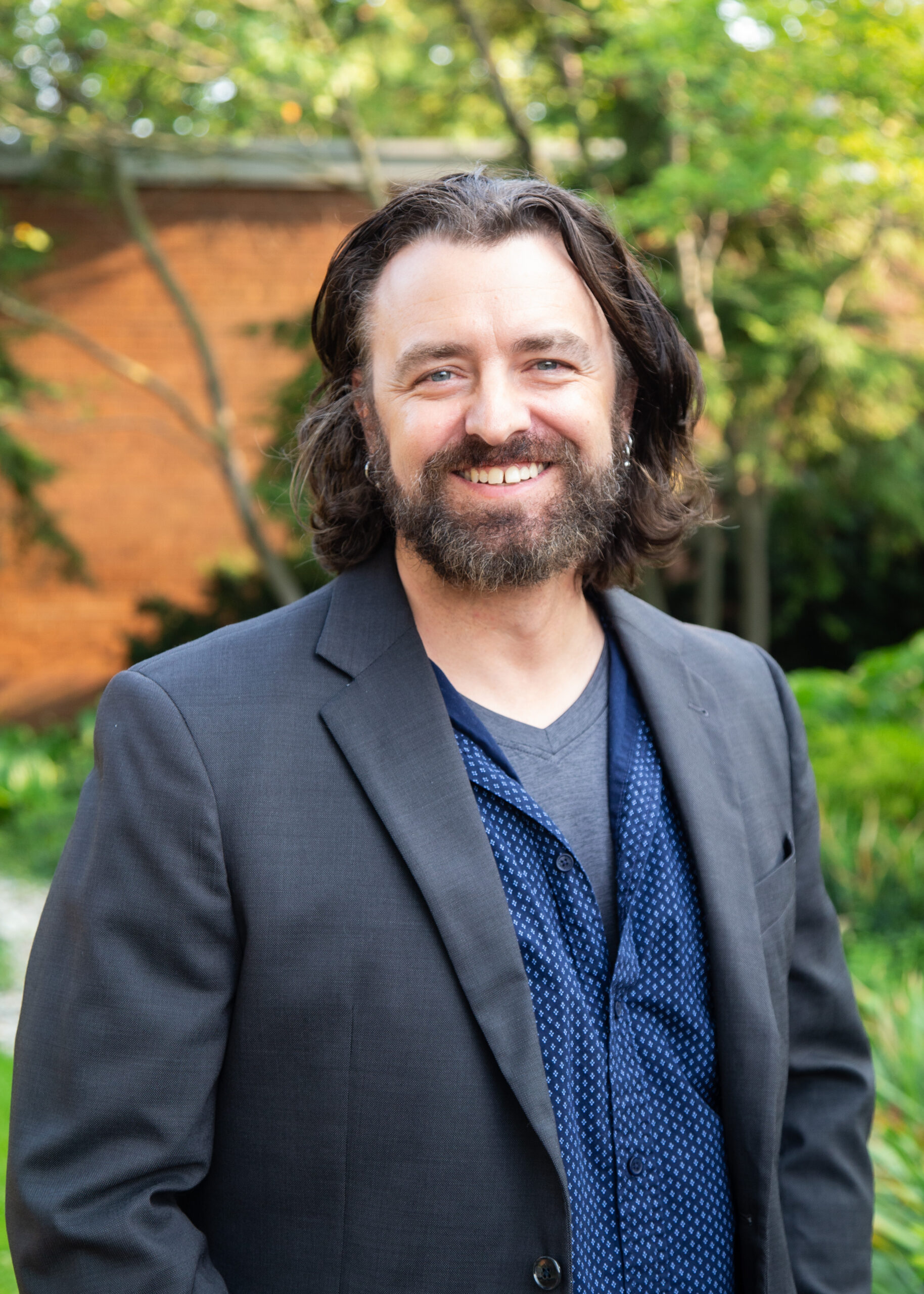 Mike Murrell
Music Director
Senior from Dayton, OH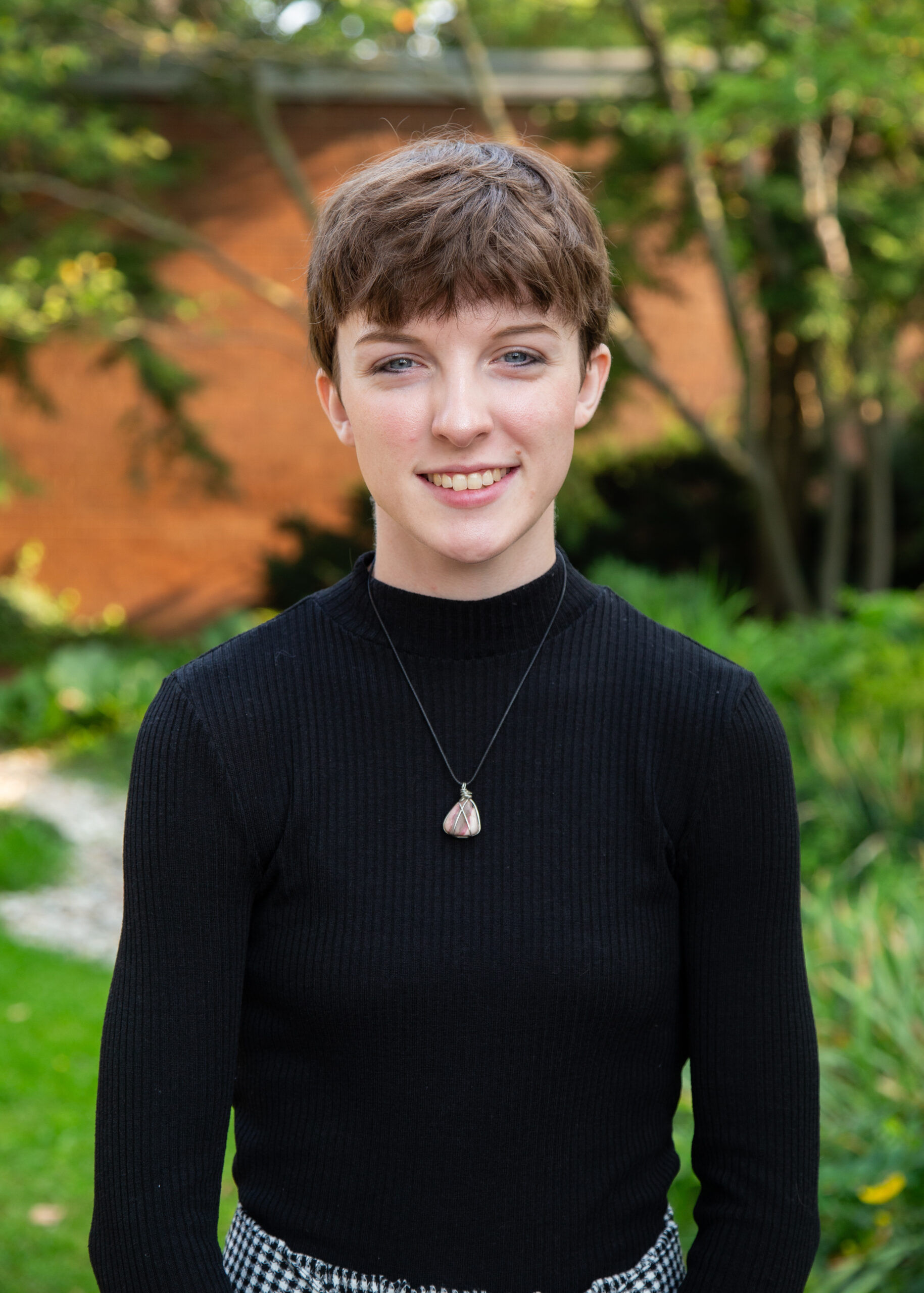 Meaghan Godzisz
Director of Public Relations
Senior from Indianapolis, IN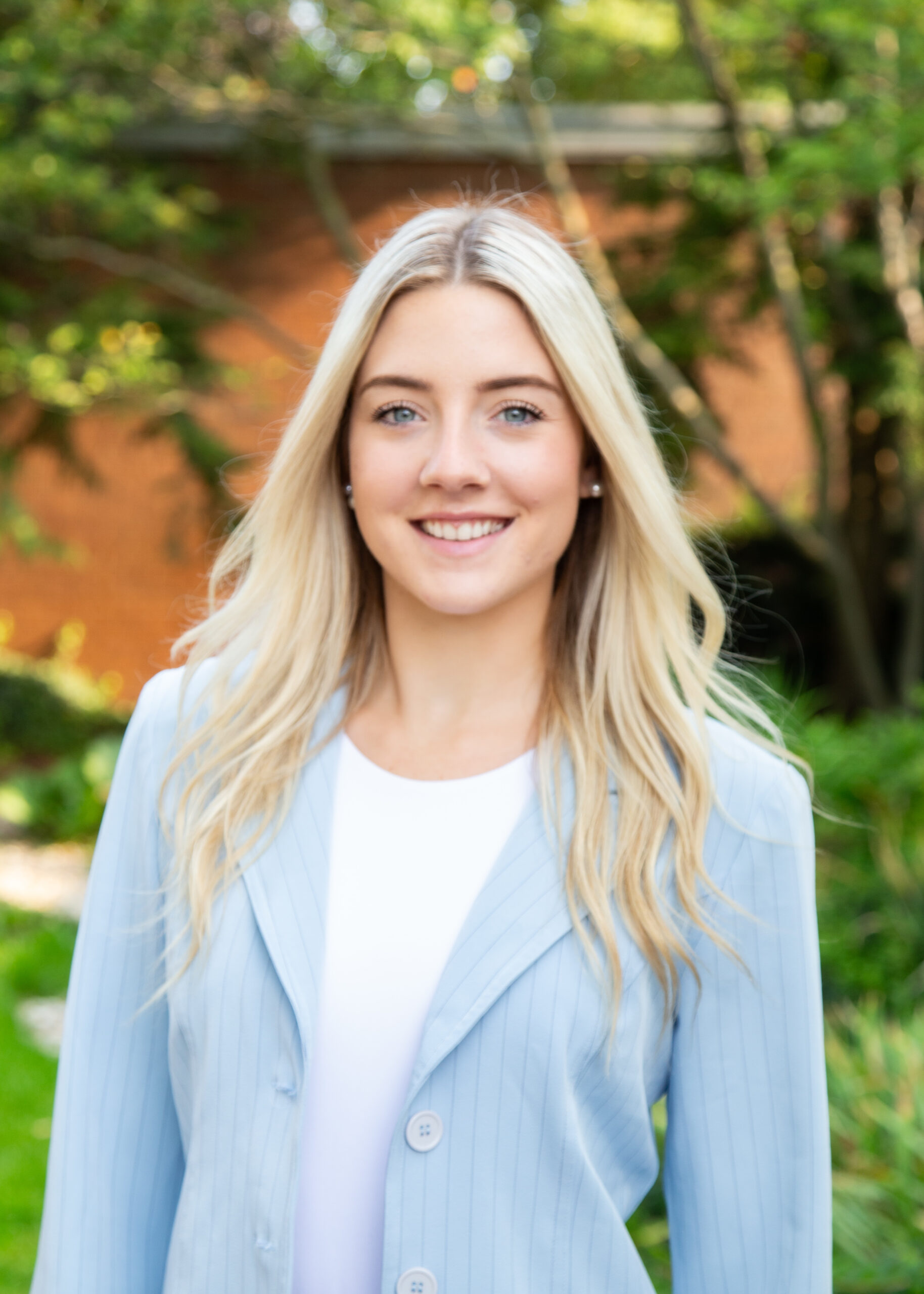 Christina Towne
Business Manager
Senior from Rochester, IN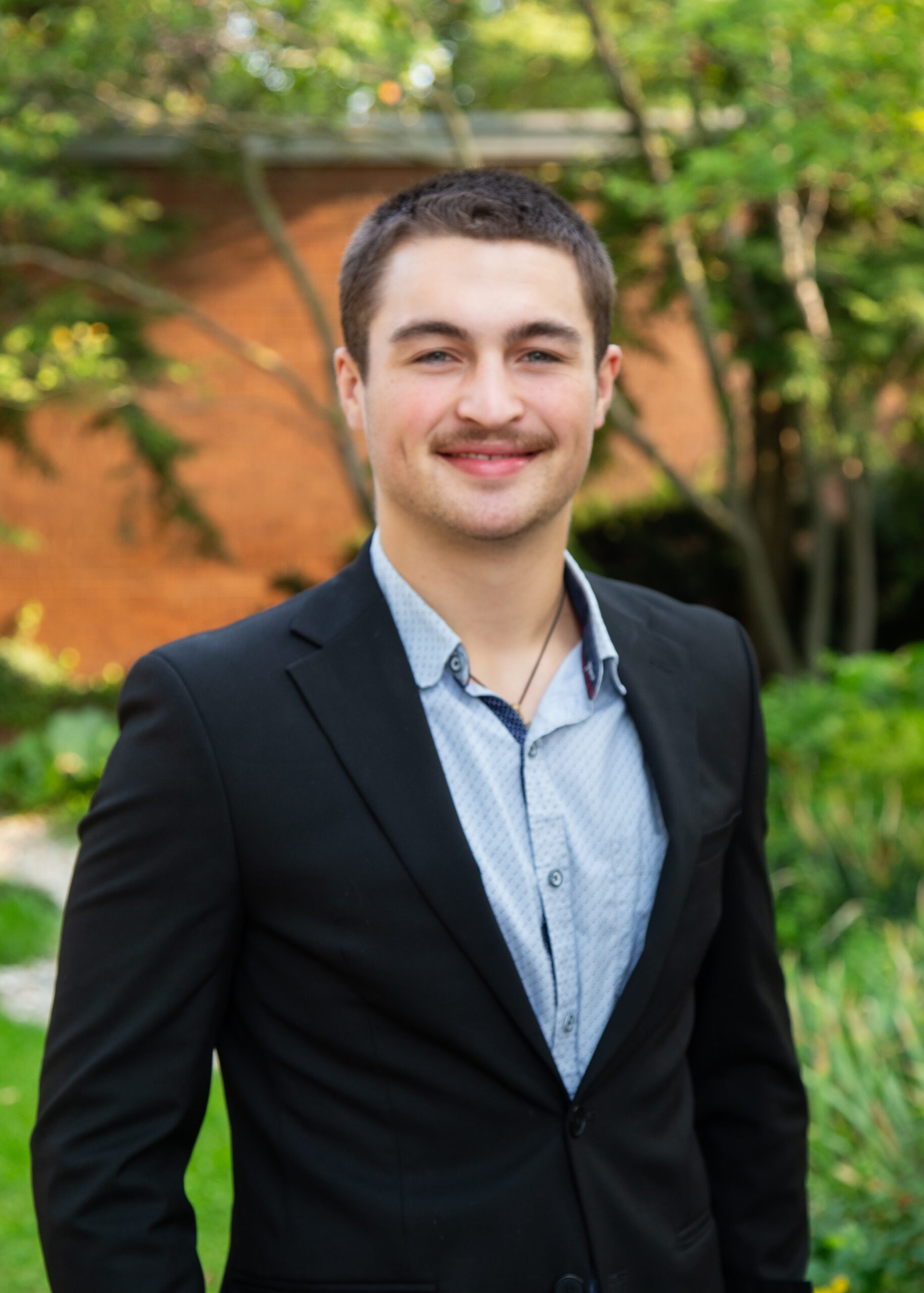 isaac Sawatzky
Graphic Designer
Junior from Goshen, IN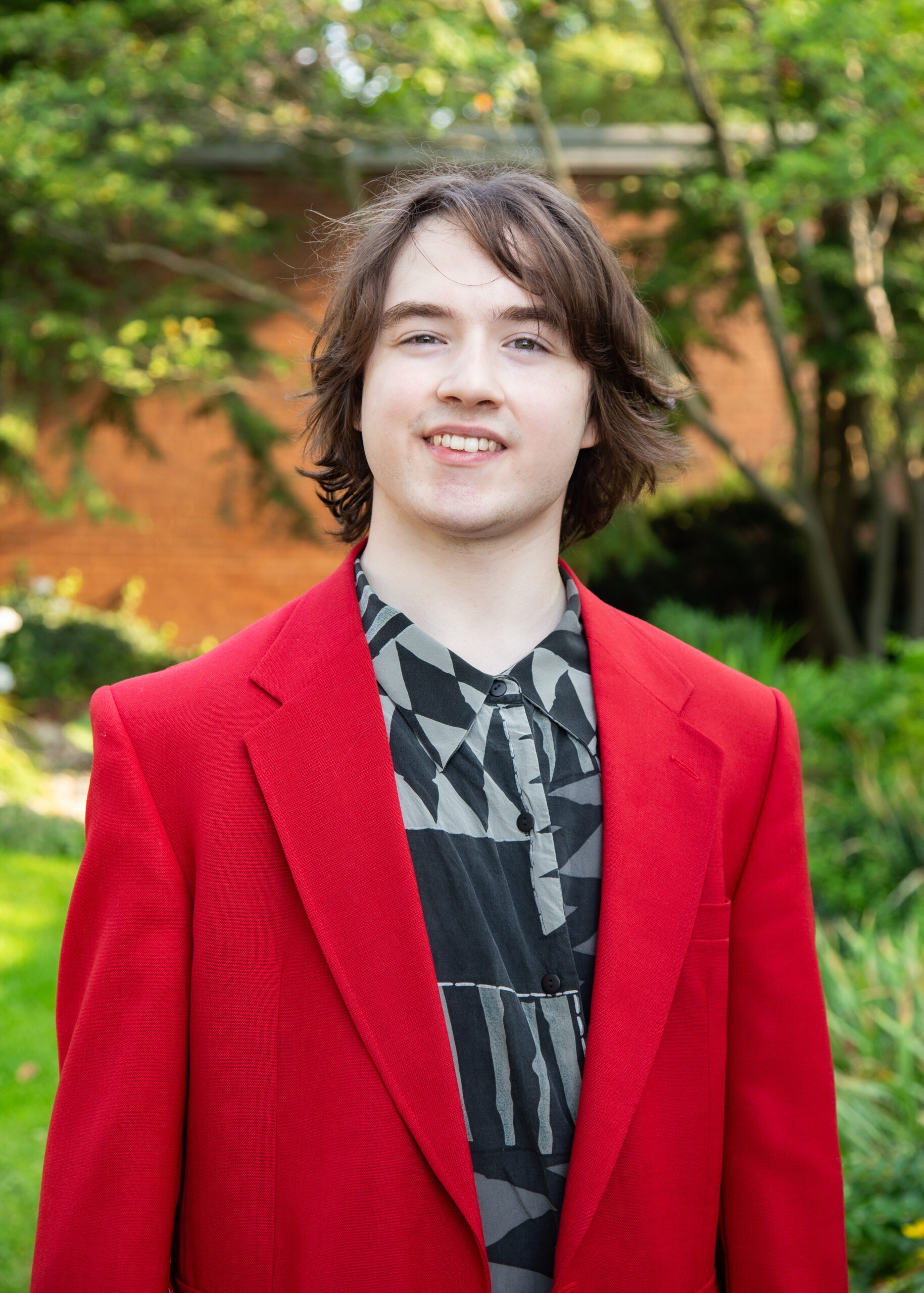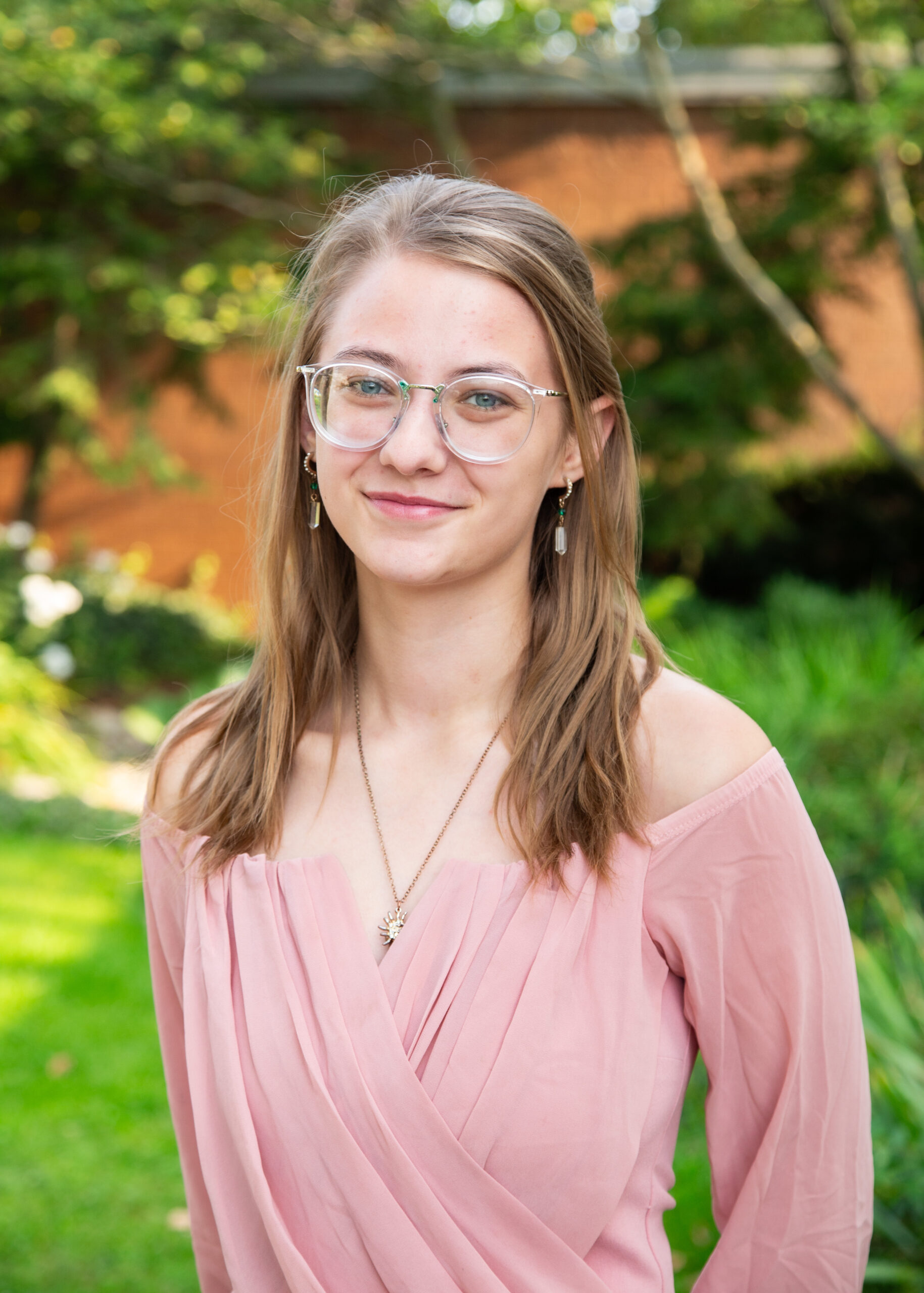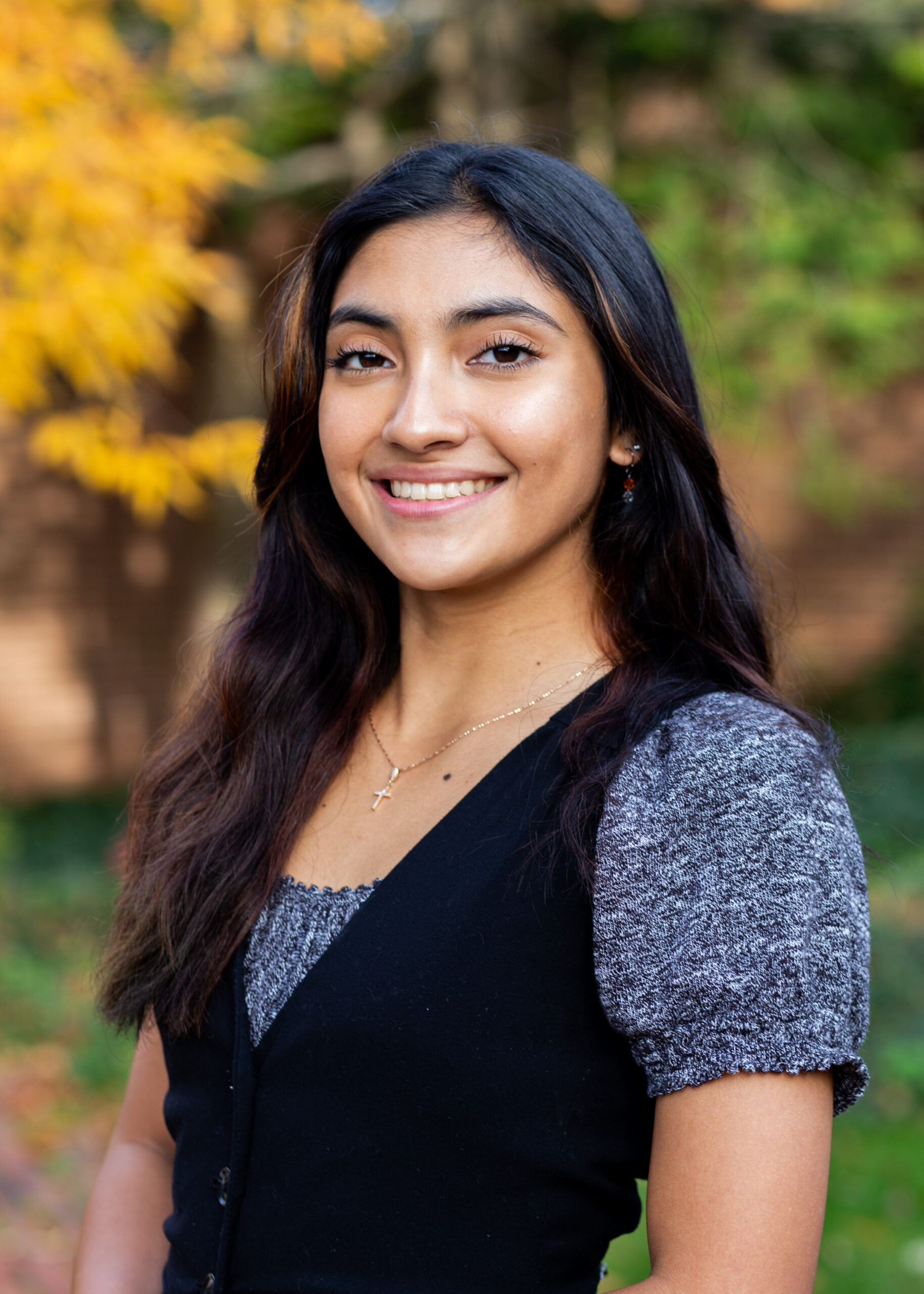 OUR STUDENT AND FACULTY STATION MANAGERS
Since the station's inception, 63 Goshen College students have held the top leadership post. Only six students, Bill Davidson, Larry Heatwole, Molly Murphy, Matt Smith,  Danielle Kerschhackle, and Amelia Turnbull led more than one term. Three others, Jon Kennel, Bill Frisbie and Jason Samuel returned as Faculty general managers.
From 1959-1970, Program Director was the highest-ranking student position. From 1970-onwards, Student Manager was highest-ranking student position. The following list is compiled by academic year and comes from the Globe archives.
| | |
| --- | --- |
| 2003 – current | Jason Samuel |
| 1995 – 03 | Jon Kauffmann-Kennel |
| 1992 – 95 | Bill Frisbie |
| 1991 – 92 | Kerry Strayer |
| 1988 – 91 | Ron Johnson |
| 1985 – 88 | Stuart Showalter |
| 1983 – 85 | Mark Kelley |
| 1981 – 83 | Vernon Schertz |
| 1976 | Alfred Albrecht |
| 1970 – 71, 1975 – 81 | Roy Umble |
| 1958 – 70, 1971 – 75 | Jacob Swartzendruber |
| | |
| --- | --- |
| 2023-24 | Amelia Turnbull |
| 2022-23 | Amelia Turnbull |
| 2021-22 | Gabriella Klopfenstein |
| 2020-21 | Kadie Spoor |
| 2019-20 | Riley Friesner |
| 2018 -19 | Laura Hoover |
| 2017 -18 | Brad Stoltzfus & Spencer Buttermore |
| 2016 – 17 | JD Hershberger |
| 2015 – 16 | Victor Garcia |
| 2013 – 15 | Danielle Kerschhackl |
| 2012 – 13 | Kelsey Morris |
| 2011 – 12 | Summer Hasan |
| 2010 – 11 | Trisha Handrich |
| 2009 – 10 | Rae Halder |
| 2008 – 09 | Abri Houser |
| 2007 – 08 | Zach Miller |
| 2006 – 07 | J.D. Windhorst |
| 2006 – 07 | Josh Gross |
| 2005 – 06 | Kimberlee Rohrer |
| 2004 – 05 | Nick Gingerich |
| 2003 – 04 | Joel Short |
| 2002 – 03 | Hannah Livengood |
| 2001 – 02 | Dikshya Adhikari |
| 2000 – 01 | Josh Byler |
| 2000 – 01 | Stephan Bontrager |
| 1999 – 00 | Courtney Papa |
| 1998 – 99 | Chrissy Kilmer |
| 1997 – 98 | Amy Gingerich |
| 1996 – 97 | Abir Sarras |
| 1995 – 96 | Andrew Bruinewoud |
| 1995 – 95 | Phil Richard |
| 1994 – 95 | Rachel Lapp |
| 1992 – 94 | Matt Smith |
| 1992 – 93 | Angie Richard |
| 1991 – 92 | Jason Samuel |
| 1990 – 91 | Joe Manikam |
| 1989 – 90 | Christy Risser |
| 1988 – 89 | Marta Brunner |
| 1987 – 88 | Bruce Hostetler |
| 1986 – 87 | Stan Martin |
| 1985 – 86 | Gary Oyer |
| 1984 – 85 | Sheldon Beachy |
| 1983 – 84 | Stan Zehr |
| 1982 – 83 | Nelson Geigley |
| 1980 – 82 | Molly Murphy |
| 1980 – 81 | Bill Frisbie |
| 1979 – 80 | Robert Kehr |
| 1978 – 79 | Barth Hague |
| 1977 – 78 | Larry Becker |
| 1976 – 77 | David M. Groff |
| 1975 – 76 | L. Merlin Hoover |
| 1974 – 75 | Jon Kennel |
| 1973 – 74 | Merle Snyder |
| 1970 – 73 | Larry Heatwole |
| 1969 – 70 | Randall Snyder |
| 1969 – 70 | Judy Beechy |
| 1968 – 69 | H. James Kauffman |
| 1968 | John Frankenfield |
| 1968 | Leslie Miller |
| 1966 – 67 | Ken Eigsti |
| 1965 – 66 | Charles Kauffman |
| 1964 – 65 | Clyde Hockman |
| 1963 – 64 | Carolyn Stoltzfus |
| 1962 – 63 | Charles Hostetter |
| 1962 – 63 | Bill Davidson |
| 1961 – 62 | Mary Miller |
| 1960 – 61 | Bill Davidson |
| 1960 – 61 | Irene Yoder |
| 1960 – 61 | Gerald Kauffman |
| 1959 – 60 | Dale Sloat |
| 1958 – 59 | Fancheon Emmert |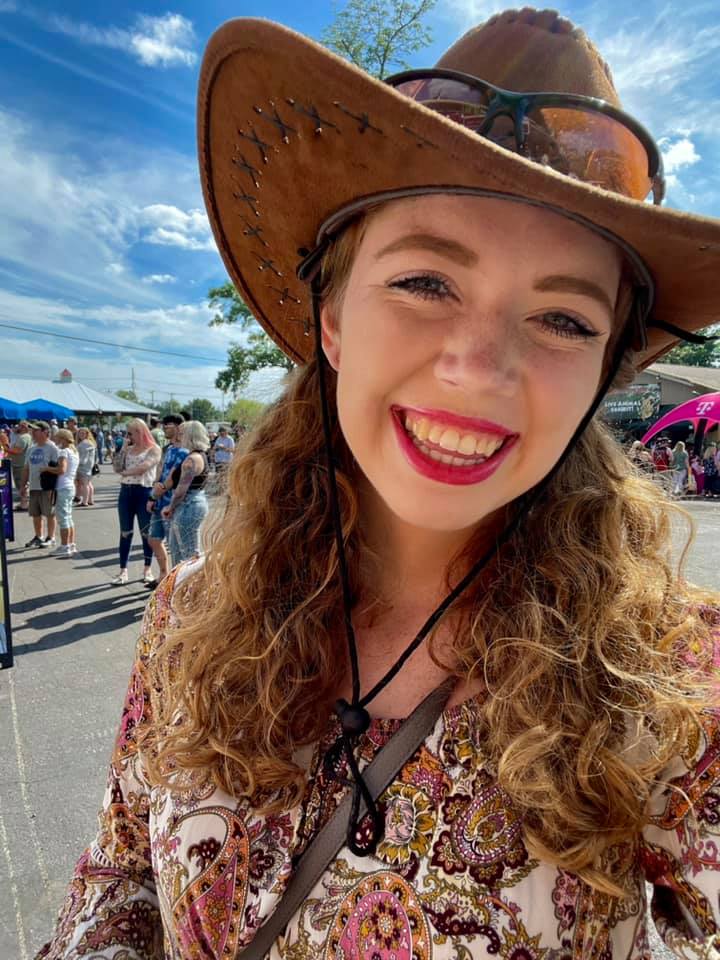 Kadie daye, '21
Student Station Manager
Morning Show Co-Host
Country 106.5 WYRK
Buffalo, NY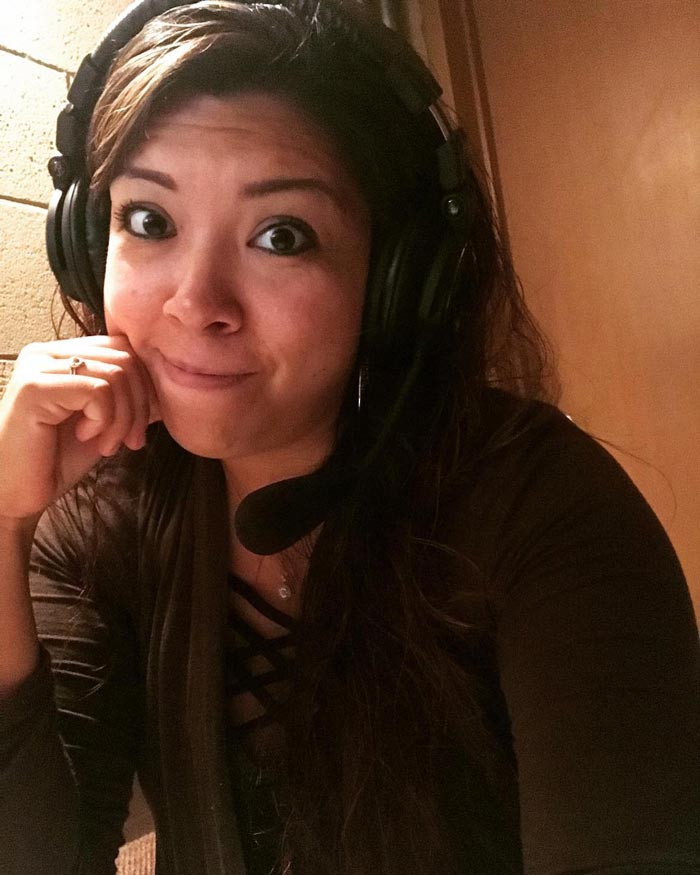 Yolo Lopez Perez, '12
Public Relations Manager
Bilingual Reporter
LaRaza 98.1 FM
Goshen, IN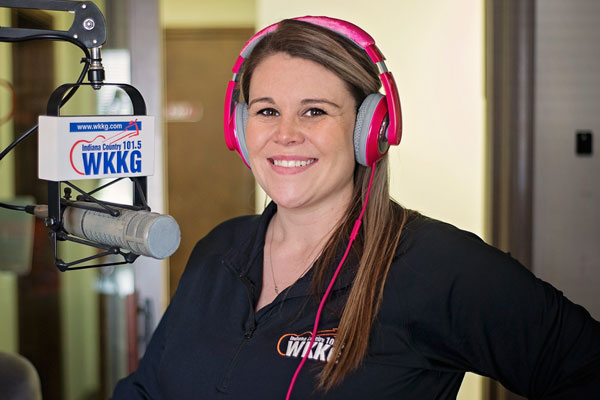 Kelsey Morris Wooten, '13
Morning Show Host
WKKG
Columbus, IN
Yolo Lopez Perez, '12
Public Relations Manager
Bilingual Reporter
LaRaza 98.1 FM
Goshen, IN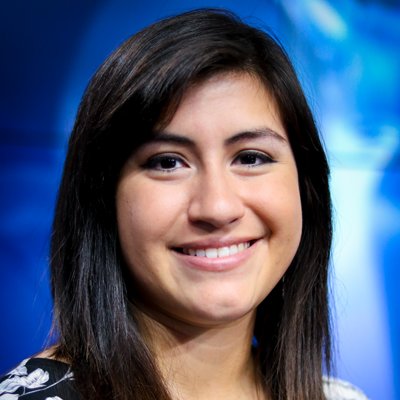 Karina Flores, '17
Multimedia Journalist,
WNDU-TV
South Bend, IN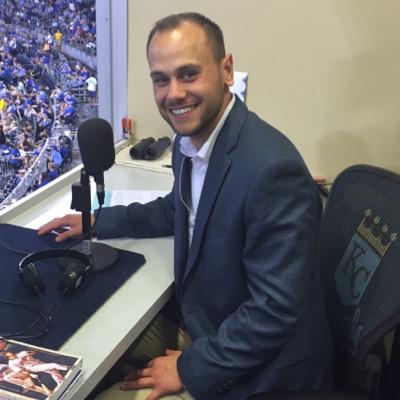 Benjamin Kelly, '13
Radio broadcaster and Baseball Operations Coordinator of the Northwest Arkansas Naturals, Double-A affiliate of the Kansas City Royals
Springdale, AR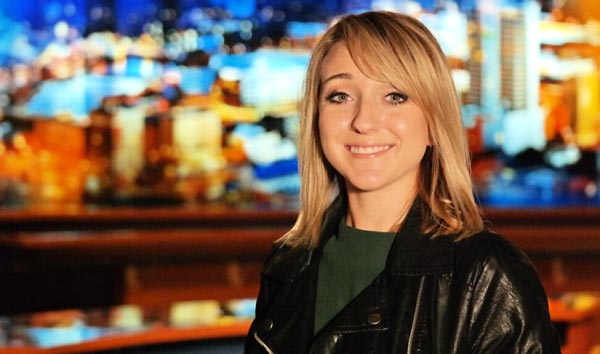 Riley Mills, '18
Editor and Videographer, Michiana Public Broadcasting
South Bend, IN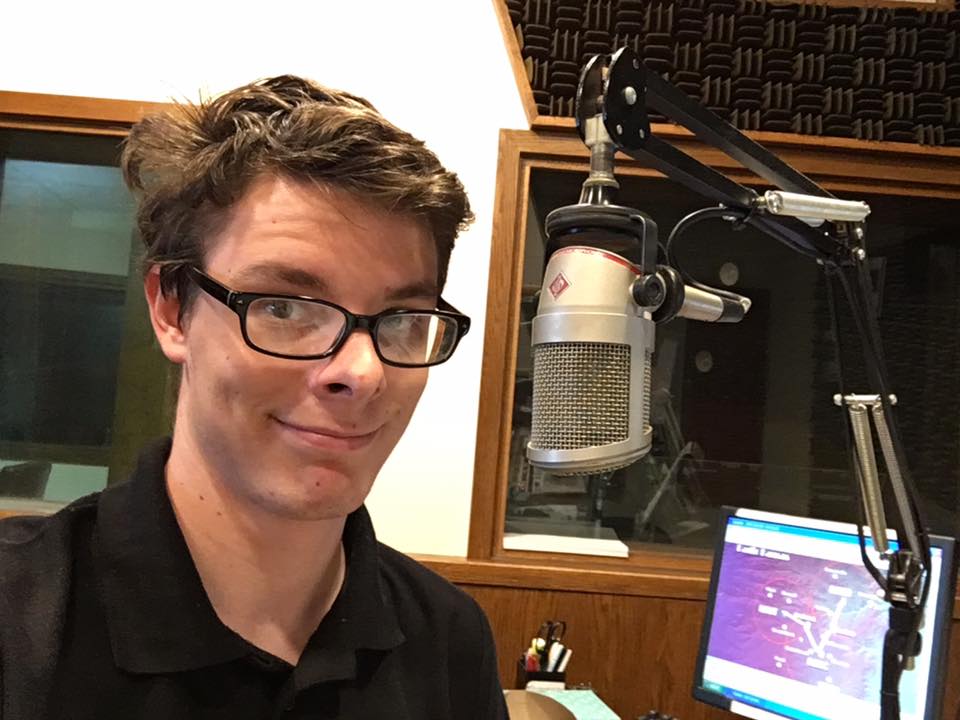 JD Hershberger, '17
Promotions Director and Host for Kansas Public Radio
Lawrence, KS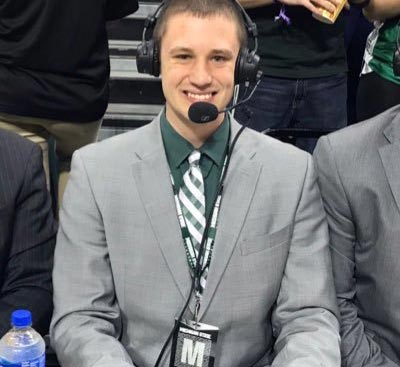 Dalton Shetler,' 16
Broadcast Host/ Producer for Spartan Sports Network
East Lansing, MI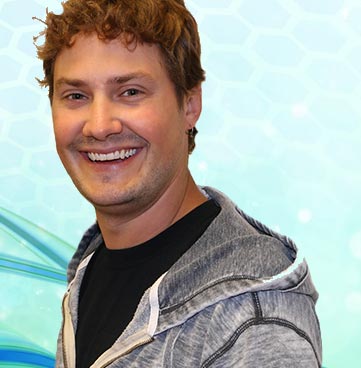 Zach Miller, '08
Program Director and Midday Host, Froggy 102.7
Mishawaka, IN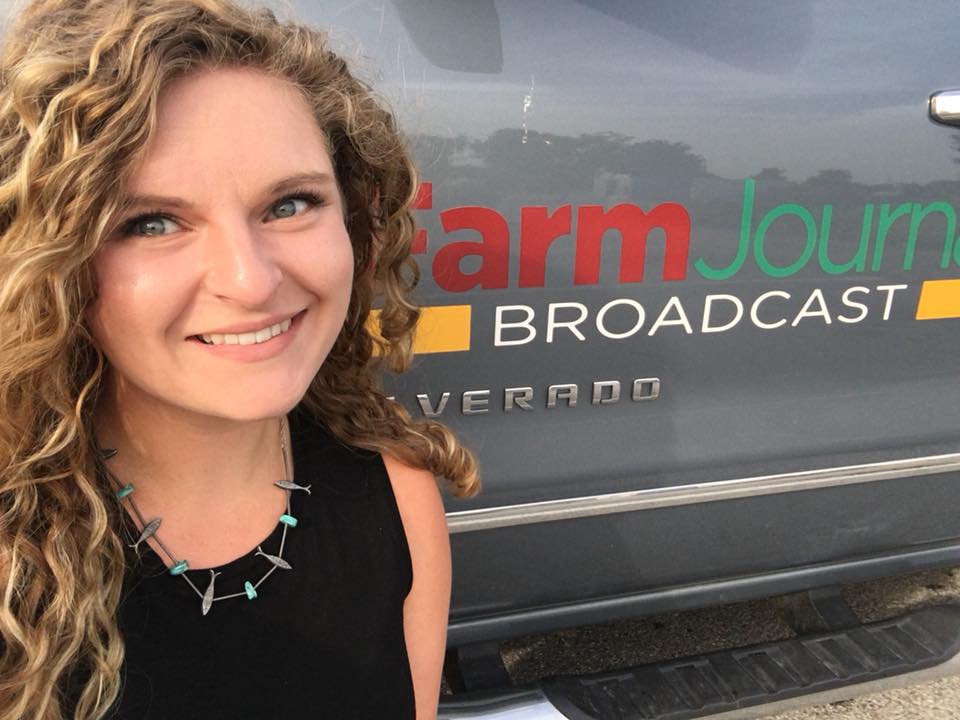 Ashley Davenport, '16
Radio Producer,
AgriTalk Farm Journal
South Bend, IN
Named Radio School of the Year by the Indiana Association of School Broadcasting
Named Best College Radio Station Under 10,000 Students by Intercollegiate Broadcasting System; nominated for 13 total national finalist awards
Named Best Audio Program by the Broadcast Education Association
Named Radio School of the Year by the Indiana Association of School Broadcasting
Named Radio School of the Year by the Indiana Association of School Broadcasting
Named Radio School of the Year by the Indiana Association of School Broadcasting
Named Signature College Radio Station by the Broadcast Education Association
Named Radio School of the Year by the Indiana Association of School Broadcasting
Finalist for Best College Radio Station by Intercollegiate Broadcasting System; nominated for 13 total national finalist awards
Awarded honorable mention in the Signature Station category by the Broadcast Education Association
Finalist for Best College Radio Station by the Intercollegiate Broadcasting System
Named Radio School of the Year by the Indiana Association of School Broadcasting
Finalist for Station of the Year by the Indiana Broadcasting Association
Finalist for Best College Radio Station by the Intercollegiate Broadcasting System
Named Best College Radio Station by the Intercollegiate Broadcasting System
Named Radio School of the Year by the Indiana Association of School Broadcasting
Named Station of the Year by the Indiana Broadcasting Association
Named Radio School of the Year by the Indiana Association of School Broadcasting
Runner-up for Best College Radio Station by the Intercollegiate Broadcasting System
Named Best College Radio Station by Intercollegiate Broadcasting System