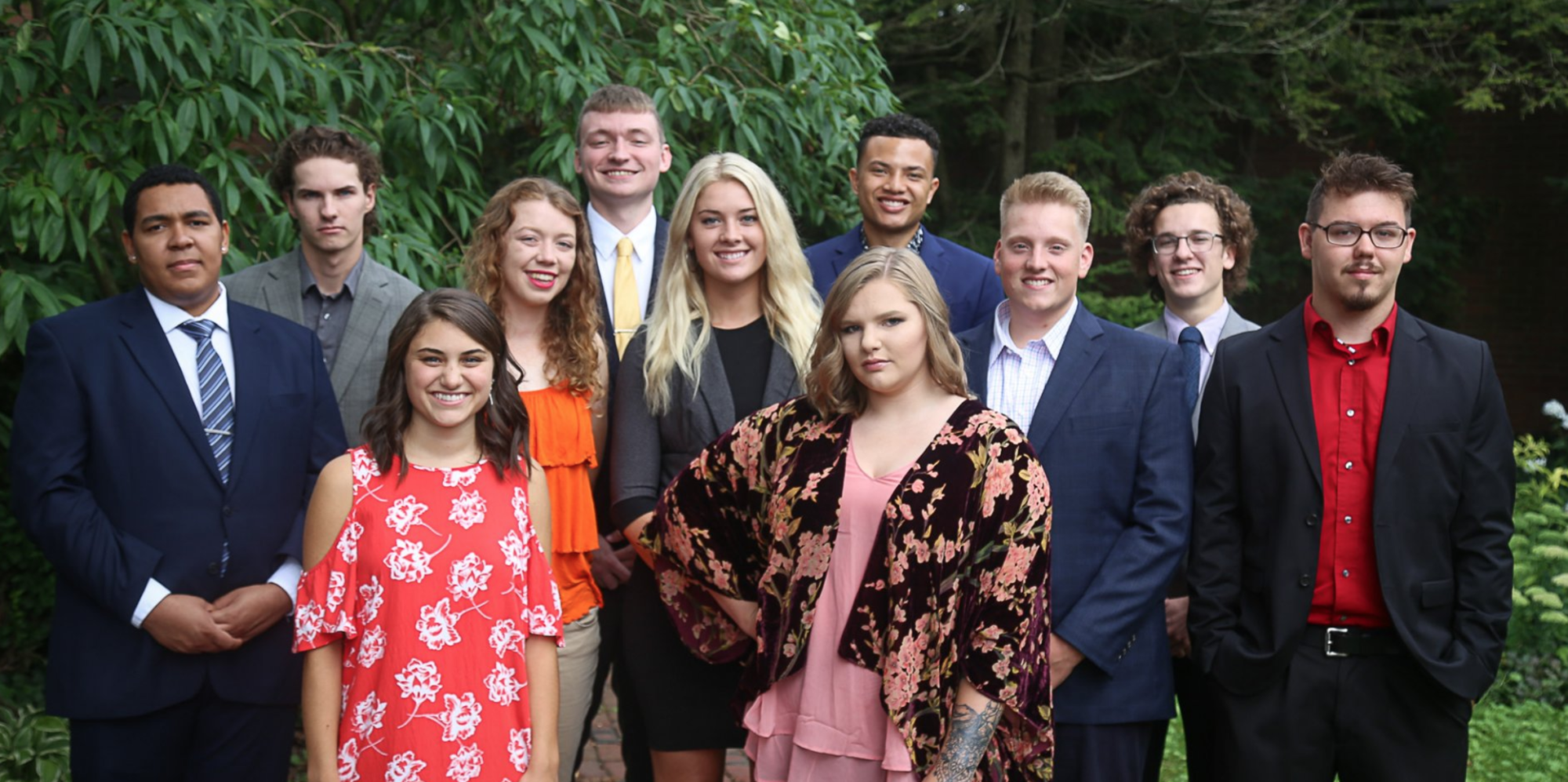 For the sixth time in program history, Goshen College was named "Radio School of the Year" by the Indiana Association of School Broadcasters (IASB). Students from 91.1 The Globe (WGCS), the Goshen College Communication Department's student-run radio station, earned 15 awards, including six first-place honors. Globe TV student staff picked up six awards for their efforts.
"For us to win our sixth title in nine years is a testament to the culture of excellence at Goshen College, said Jason Samuel, general manager, assistant professor of communication. "Our students know what it takes to be part of that legacy and their awards are the by-product of master storytelling through repetition, frequency, and a dynamic work ethic."
---
Related: Broadcasting students bring home five national first-place awards
---
In a separate competition, FiveCore Media, the college's video production company, was honored with a first-place award for student multimedia website.
This is the sixth state championship in nine years for the radio station, with the 2020 team joining the winners from 2012, 2013, 2014, 2016 and 2019. The six titles are the most by any school since the competition was first held in 2005. Ball State University, the University of Indianapolis and the University of Southern Indiana finished in a three-way tie for second in the contest this year.
"I am so excited for my peers, the staff at 91.1 The Globe," said Riley Friesner, student station manager. "We worked really hard this year, and we were able to claim the title of College Radio School of the Year for the second year in a row. I'm so proud of the level of success that we have achieved, and I think that, considering the circumstances, this was an amazing and memorable way to end the year."
The Indiana Association of School Broadcasters is the education association of the Indiana Broadcasters Association (IBA). IASB consists of colleges and high schools from around the state. Typically Globe Radio and TV students would have gathered with hundreds of other college radio and television undergraduates from across the state at the 16th annual IASB Awards Luncheon in Carmel on March 28. This year's luncheon was canceled due to health concerns amid the Covid-19 pandemic.
AWARDS BREAKDOWN:
FIRST PLACE:
Riley Friesner, senior broadcasting major from Elkhart, Indiana, won three awards including Radio Air Personality, Radio Interview and Radio Newscast along with Alyson Prigge, a senior public relations major from Hamler, Ohio, and William Troyer, a junior broadcasting major from Goshen.
Kadie Spoor, a junior broadcasting major from Valparaiso, Indiana, won first-place for Radio Morning Show, Radio In-Depth, Radio Talk Show, and Television Copywriting.
Nathan Pauls, a junior communication major from Kinzers, Pennsylvania, Ben Hathaway, a junior film production major from Goshen, and Alyson Prigge won for Television Non-News/Sports Program.
SECOND PLACE:
Riley Friesner, along with Zachariah Begly, a junior broadcasting major from Evanston, Illinois, William Troyer, and Alyson Prigge for Radio Morning Show.
Tanner Camp, a senior broadcasting major from Fremont, Indiana, and Zachariah Begly for Radio Talk Show.
Alyson Prigge for Radio In-Depth and Radio Interview.
Kadie Spoor for Radio Air Personality, Radio News Report and Video Sound Design.
William Troyer for Radio Sportscast and Radio Sporting Event Broadcast with Alyson Prigge.
Ash Caldera, a junior film production major from Aibonito, Puerto Rico, for Television Spot Production.
THIRD PLACE:
Zachariah Begly for Television Copywriting.
Jeremiah Sherrill, a sophomore film production major from Goshen, for Radio Imaging and Television Spot Production.